Yogyakarta Selfie Tourism
What is a selfie?
Selfie is the act of taking photos of yourself using a mobile camera. Selfies can use sticks but most are easier to use their own hands. Selfie is usually used to take pictures of one's own face, whether they want to show off beauty or just want to exist in posts on social media.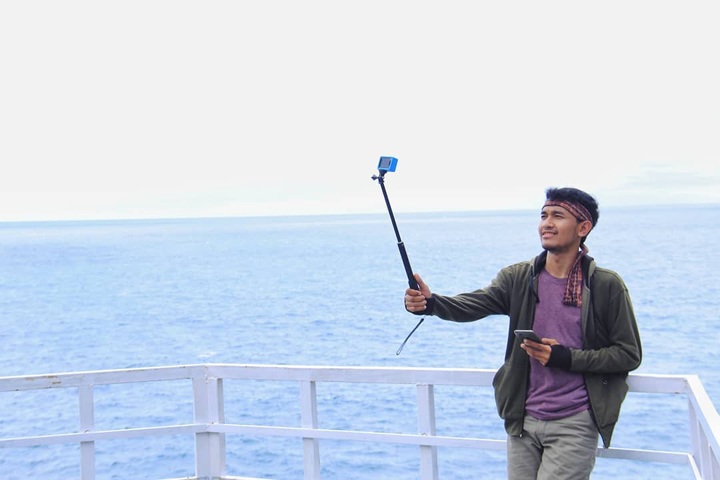 Man selfie at Gesing Beach. Ig : @juli_wall
But there are other things that make selfie a necessity for some people. Selfie using cool place backgrounds, it will be a special attraction to get reactions like likes, thumbs, or comments from followers or friends in certain applications.
Selfie Tourism Potential
Responsive tourism people can certainly capture this niche by developing selfie tourism potential. Areas that are actually mediocre, can be transformed into something viral on the internet and get such a terrific visit response. Now, the benchmark of people visiting tourist attractions is not just the famous of the place, but how instagramable the place is to be posted on social media and get an overwhelming response.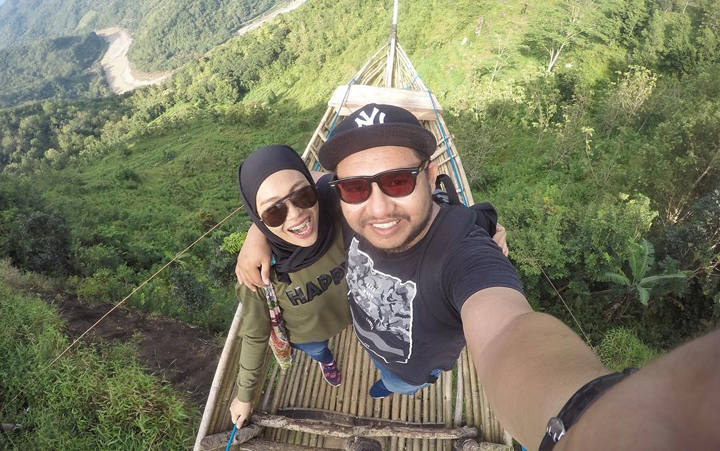 Couple taken welfie at Bukit Mojo. Ig @basikal_tua
Sometimes there are places that are mediocre places, there doesn't even seem to be anything interesting there, but that place can be a viral conversation on social media because the place is very Instagramable. Sometimes people are disappointed, after coming to the place because it turns out that the place is not as good as the photos she/he saw on social media, but now that phenomenon is booming. If there is a place that is not Instagramable, why come there?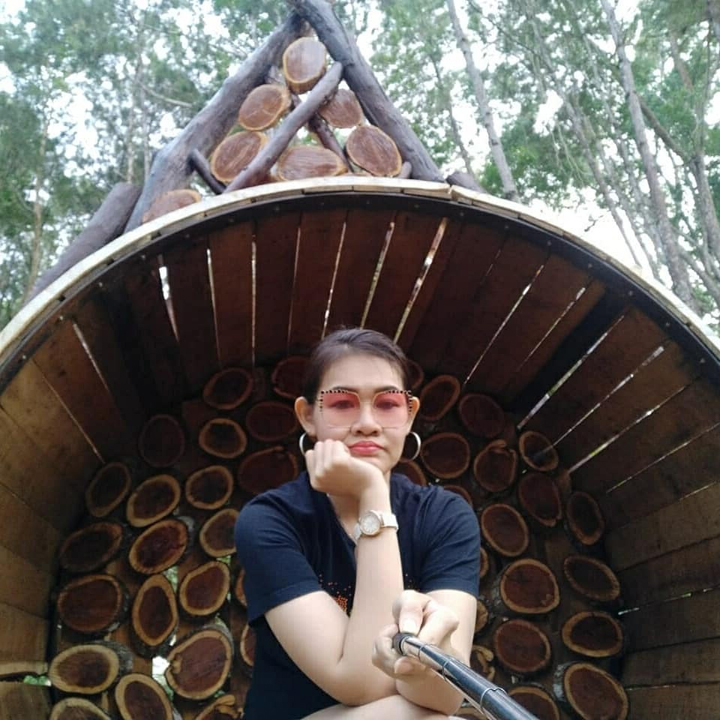 Women taken selfie at Hobbit House Songgo Langit. Ig @samantha_angelic
The phenomenon of selfie in instagramable places certainly does not only occur in Indonesia but throughout the world. Luckily Yogyakarta, as a city of culture and the center of civilization in the past, there are many instagramable spots. Many classic historical buildings are found in Yogyakarta so that they support selfie tourism which is now booming. In Yogyakarta there are also many creative communities that can turn ordinary places into tourist attractions that are very viral on social media.
Yogyakarta Selfie Tourism
If you go to Mangunan, Bantul or Kulonprogo Hills region, you will find many new tourism spots that highlight selfie tourism. Like
Seribu Batu Songgo Langit
,
Becici Pass
,
Kalibiru Hills
, Pule Payung,
Pinus Pengger
and So on. Even though there are not only spot selfies, of course there are tour services such as rapelling, flying fox, see-saw, Swing and so on.
At some points in the city of Yogyakarta, you do not need to worry, almost in all parts of the city, especially in the city center, you can selfie until satisfied with a variety of original backgrounds, not artificial. For example, you travel to Malioboro or Yogyakarta Palace. You can make almost all the corners of the city for selfies.
However, that does not mean, other regions are not Instagramable. Malang and Bandung are also selfie tourist destinations that are worth visiting, especially the island of Bali. As the second tourist destination after Bali, Yogyakarta is indeed worth visiting. You can see it on Instagram or other social media, the post about Yogyakarta tourism is relatively dominant. In Yogyakarta, there are many different choices of selfie tourism both far and challenging, or those that are very close to where you stay.

So, if you want selfie tours or other tours, such as adventure, cultural tourism or historical tourism. You can get it all in one package in Yogyakarta. What are you waiting for? Pack your things, prepare your clothes, order your ticket, book your hotel, go to Yogyakarta. We are sure that your selfie posts in social media will get the response that you expect.
Yogyakarta Selfie Tourism
Reviewed by
Trvlst
on
12/16/2018
Rating: