Snorkeling Tour in Yogyakarta
Yogyakarta has various choices of tourist attractions. From beach tourism, temple tours, historical tours, pilgrimage tours, children's tours, cultural tours,
cave tours
to the trendiest ones, namely
selfie tourism
. But there is a tourist activity that you should consider when you visit Yogyakarta, the activity is called snorkeling tourism.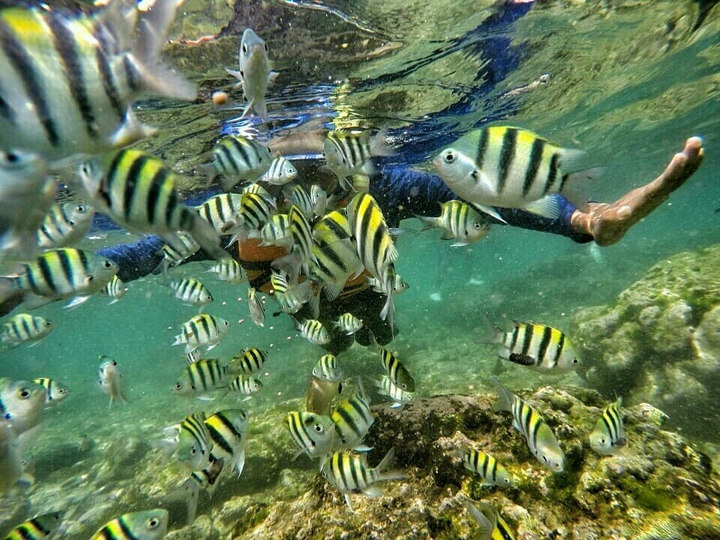 Snorkeling in Nglambor Beach. Ig @yulinar26_
Yogyakarta has a coastal group along its territory in the south which is the "Indian Ocean". Beaches in the area of ​​Yogyakarta have a large wave character, steep contours, based on coral rock. In the east, the beaches are white sand and in the west, the beach has black sand.
Which beach in Jogja can be used for snorkeling?
Of the beaches that line the southern side of the Yogyakarta area, there are two beaches that you can visit for snorkeling activities. Namely Nglambor Beach,
Sadranan Beach
and
Wediombo Beach
. The distance between them is relatively not too far away. There are in the Gunungkidul regency but only different sub-districts.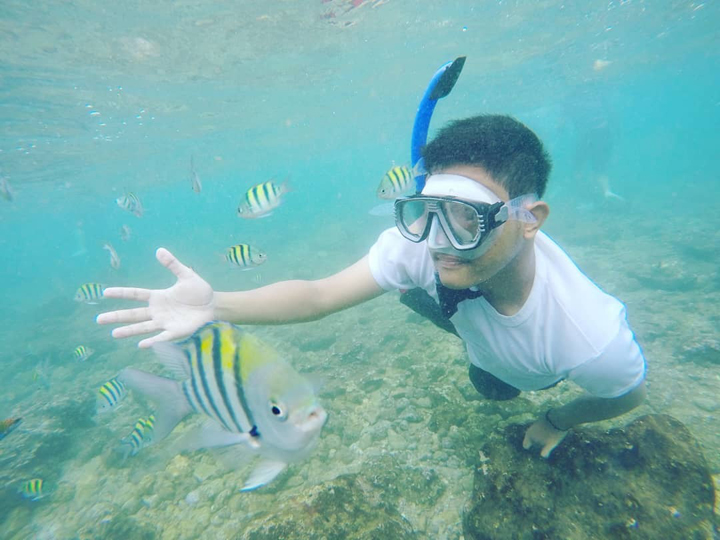 You can play with fish. Ig @and_rian05
On the Nglambor, Sadranan and Wediombo Beach, you can enjoy snorkeling activities. Snorkeling is a diving activity on the surface using a tool called snorkel. Whereas diving in the depth of the sea is called diving / scuba diving. For snorkeling activities it takes: shallow water, clear water, inhabited by sea fish and has beautiful scenery. What is the use of snorkeling if you only see the sea floor in the form of mud, no sea animals and turbid water.
Whether on
Nglambor Beach
, Sadranan Beach and Wediombo Beach, the conditions needed for snorkeling have been fulfilled. There you can see and explore the sea floor inhabited by a variety of fish and underwater plants. You will get an amazing experience when you try to snorkel there.
I can't swim, can I do snorkeling activities?
Snorkeling does not require special skills. You don't have to be able to dive or swim. But you will be taught by the Guides about the right ways to snorkel. Because of the shallow sea, you don't need to be afraid of drowning. You only need the courage to come to Nglambor beach. Sadranan Beach or Wediombo beach to enjoy snorkeling either alone or with friends.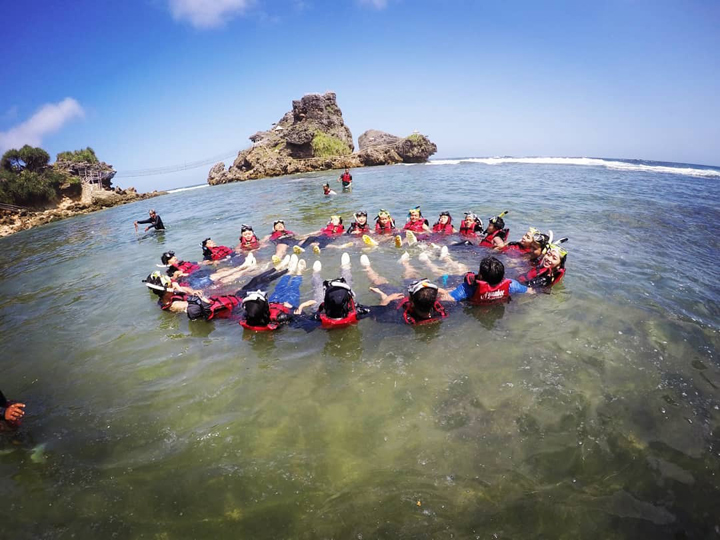 It will be fun if you do it with your friends. ig @ikamalichah
In Indonesia there are many cool snorkeling spots. For example in Bunaken, Banda, Karimunjawa, Tulamben Bali, Wakatobi and others. You can visit there if you want. But if you are in the plan or in Yogyakarta. You must visit the two beaches that we mentioned above. And for the price is relatively affordable for those of you who are still beginners.

What can I do besides Snorkeling?
Still afraid to snorkel? On the beach of Nglambor Sadranan and Wediombo there are other activities that you might enjoy if you didn't dare to do snorkeling. For example, you can explore the beach, see the scenery of the karst hill, selfie in the viewing post, play water on the shore or enjoy fresh seafood dishes in beachside stalls. Or you can find instagramable spots to upload on social media.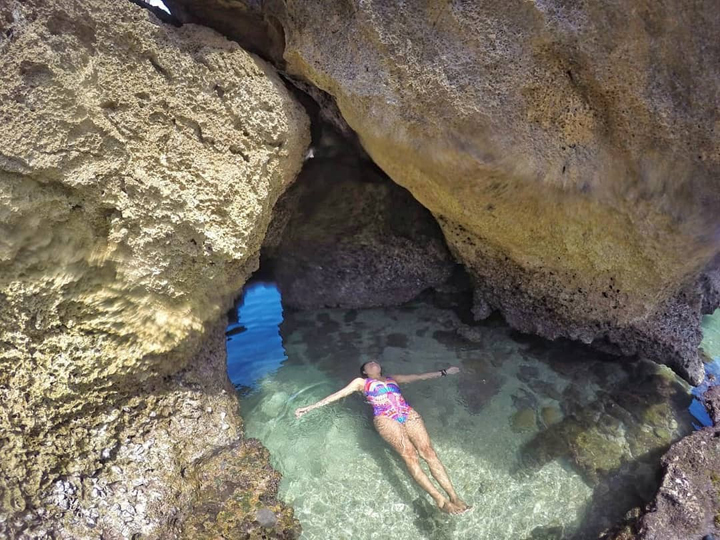 Try to find instagramable spots there. ig @heyvitaminsea
If you feel snorkeling is less challenging, at Wediombo beach you can play surfing. With waves that are quite fierce and tight. Wediombo is currently the right spot for surfing activities. there also provides surfing equipment rentals and guides that will guide you to surfing. Do you dare to surf?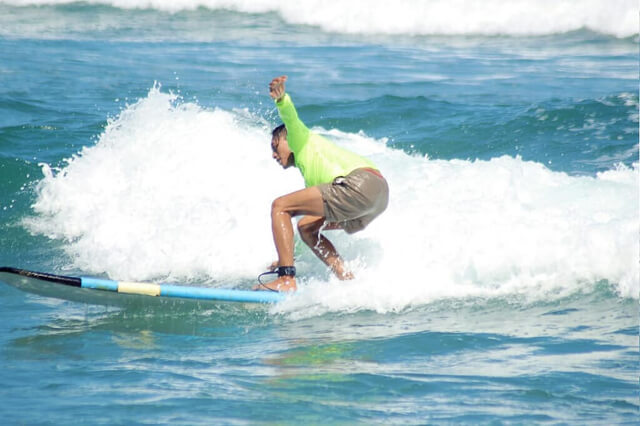 Surfing in Wediombo beach. ig @jacki.dot
Snorkeling activities at Nglambor, Sadranan and Wediombo beach can only be done in the morning and afternoon. Of course if you can't see anything on the sea floor at night. You also can't do snorkeling during high tide. Well, if you already feel ready to snorkel, immediately head there, what are you waiting for? Snorkeling activities can make you happy. We guarantee that.
Snorkeling Tour in Yogyakarta
Reviewed by
Trvlst
on
12/19/2018
Rating: