Mangunan Pine Forest
Who would have thought Pine Forest Mangunan is going to be very hits and viral in the universe of social media now? If you have been to Mangunan, usually because of businesses related to chicken farms or those who often go downhill. People used to pass Patuk-Dlingo road already scared first, besides the road winding up and down, the road there was also quiet, at most there were some perverted couples around the roadside bushes with the characteristic that there was a motorbike on the side of the road parked but the people didn't exist.
Bukit Panguk Kediwung. F

oto ig: @bukitpanguk
Mangunan is actually just a part of the karst hills that stretches to Pacitan. In a fairly high location (where pine trees can live) is actually normal, there is nothing special like a tens of meters waterfall, or a cave with an underground river. Mangunan is not like Mungkid who has a Borobudur temple inherited from an ancestor, or Bunaken who has a beautiful sea floor. Mangunan is only a plateau that is divided by the Oya River with lots of trees. Mangunan does something to be visited by tourists, not because it can be a tourist heritage from nature.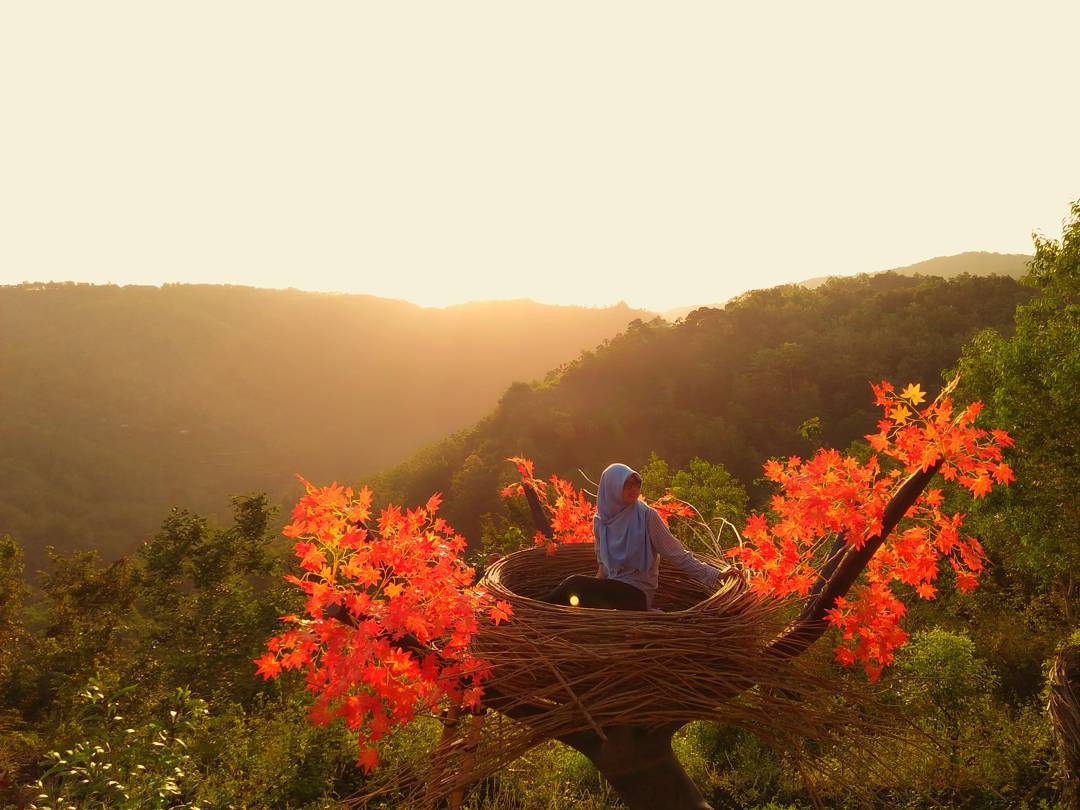 Bukit Mojo Gumelem.

Foto Ig : @bellabebeng
In Pine Forest Mangunan what tourism is there?
Now Mangunan is almost like Kaliurang, every day people go there to travel. Enjoy tours of new types offered. And the tourist objects increase or update the tour with a new one that makes people not bored going there. Even some people are willing to queue for hours just for selfies.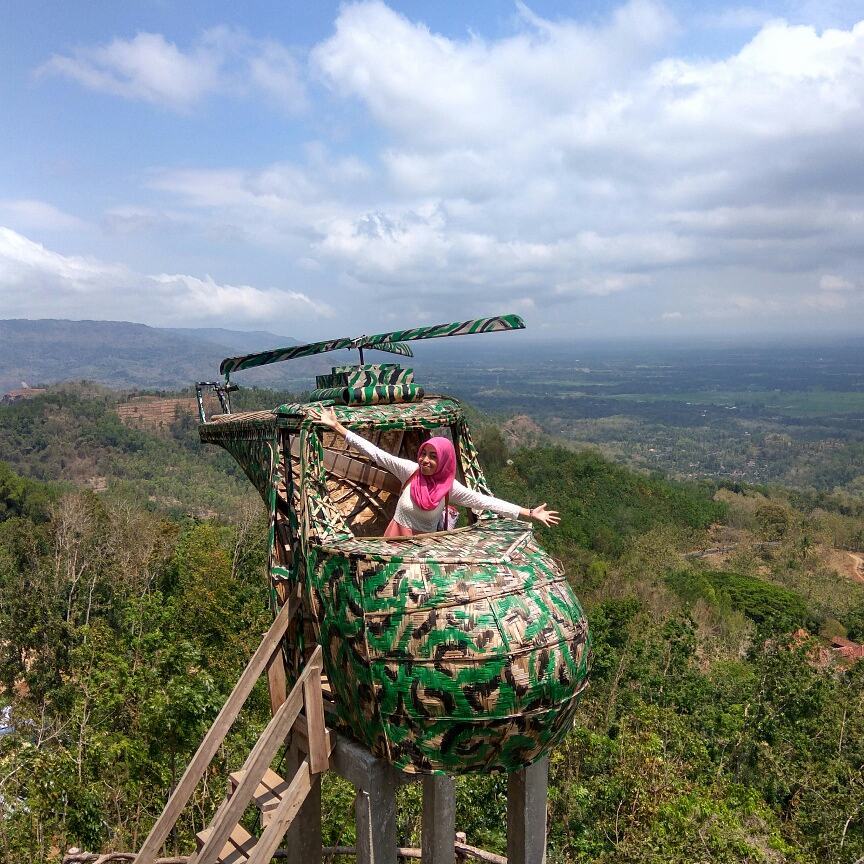 Watu Goyang Mangunan.

Foto Ig : @naning_kenna
The tourism offered there is a tourist landscape of hills which wherever the area has a hill / highland area is almost the same as the scenery. The difference is creativity. Human creativity, can make something that looks ordinary, become something that hits, viral, spectacular, and certainly instagrammable, a term that becomes a reference for a place that must be visited.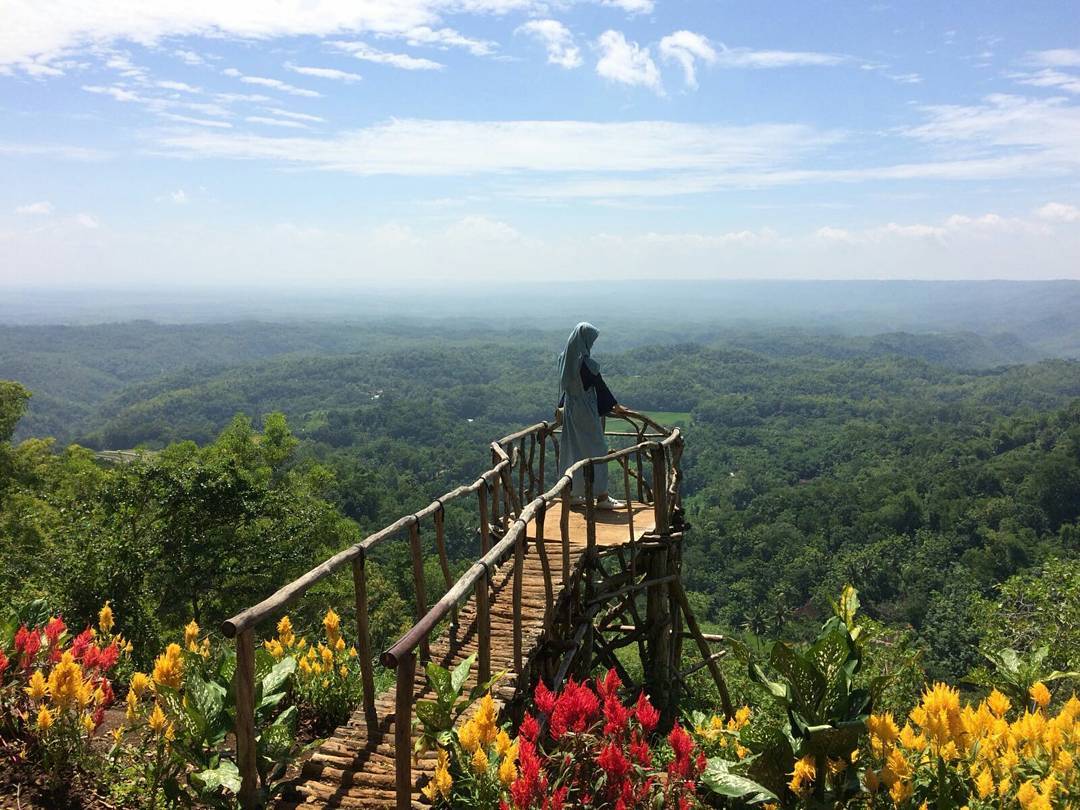 Songgo Langit.

Foto Ig : @nindydya
What is the difference between Pine Forest Mangunan and other regional pine forests?
The view of pine forests everywhere is the same, there are pine trees, highlands, viewing post. But creativity makes it different, pine trees are arranged well, given a hammock with good placement will be a cool background. In the middle of a forest that was only full of pine sap, hobbit houses were built with the right ambience, of course, could be a spectacular background. The viewing post is no longer shaped like a security post, but can be in the form of a helicopter, ship, sunflower, etc. That's how creative, minus and quiet areas can turn into very crowded tourist destinations.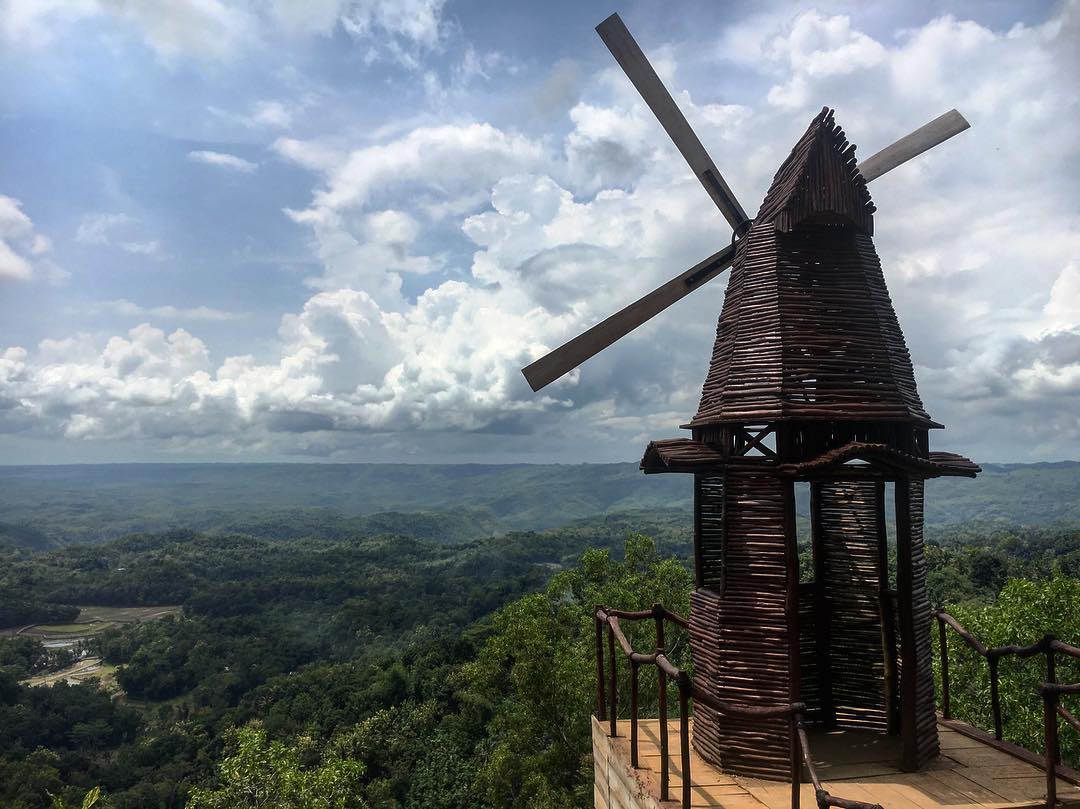 Seribu Batu Songgo Langit

Foto Ig : @astariagustine
Of course the work done by art workers and tourist workers there is not as easy as writing this paper. Accurate selection of spots, appropriate viralization ideas, supported by the community and local government, is a great combination and makes Mangunan an area that is very worthy of tourists visiting to express their tourist desires.
What should be considered when visiting the "Pine Mangunan Forest?"
The Pine Mangunan Forest is on a plateau, you should bring a jacket, body warmers especially when you want to visit for special needs to see the sunrise, sunset or the arrival of Fog. Although in reality, you will dry up when you go up to a high place.
Prepare yourself not to be able to pee easily, because in the Mangunan area there is no minimarket that usually lies on the edge of the highway. Although there must also be a toilet there
If using a private vehicle, check and check the condition of your vehicle. The narrow, up and down winding road will force the vehicle to work harder, especially the clutch and brakes. Don't let your car break down or hit another vehicle. Especially during the peak season, the small road can become jammed due to the surge of tourist visits.
To take pictures at the tourist attractions, don't think it's easy. That requires enough energy. Energy to queue precisely. You're going to lose if you get there then you're lazy to queue, instead you go home.
Former US President Barrack Obama has visited Becici Peak in Mangunan, when did you visit there?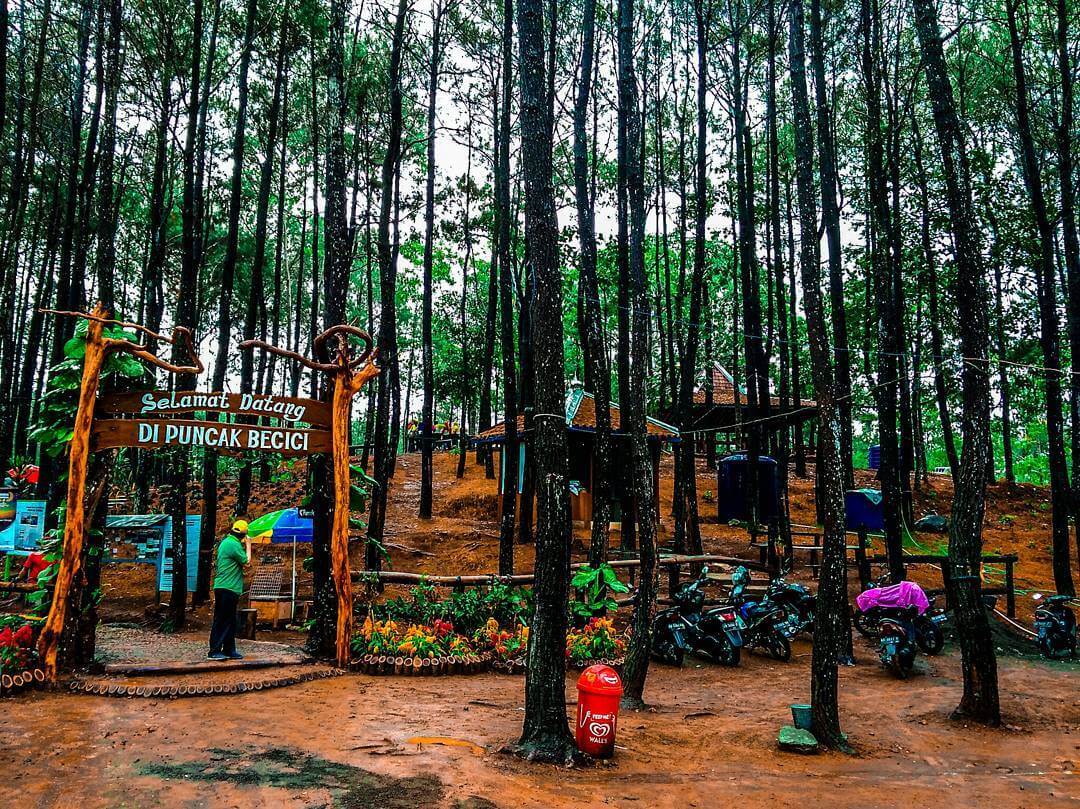 Puncak Becici Mangunan.

Foto Ig : @farismauu
Mangunan Pine Forest Tourism
Reviewed by
Trvlst
on
12/11/2018
Rating: